Here's one of our readers letting us know about her shampoo replacements during these hard times.
Dear DE I am an avid fan of Mizani conditioners, I was never that impressed with the Mizani shampoo line. Instead of shelling out $11 for an 8 oz. bottle of Mizani Botanifying shampoo,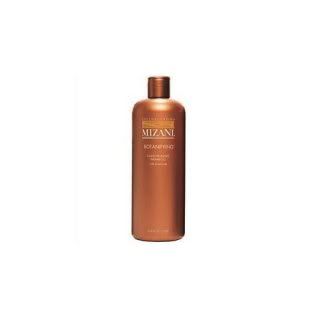 I decided to pay $4 for a 16 oz. bottle of Creme of Nature Detangling Ultra Moisturizing shampoo
at the local beauty supply store. This shampoo is great for detangling my long and thick relaxed hair and leaves it very soft. For $4, you can't go wrong! I am no longer a "salon product snob".
Thanks,
Hugs,
DE